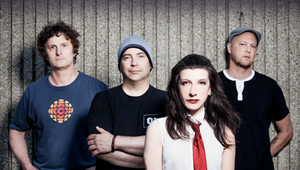 | | | | |
| --- | --- | --- | --- |
| TIM VAN DE VEN | STEVE FALL | LUCY DI SANTO | ATOM PERCY |
| DRUMS | GUITARS | BASS, VOCALS | KEYS, PROGRAMMING |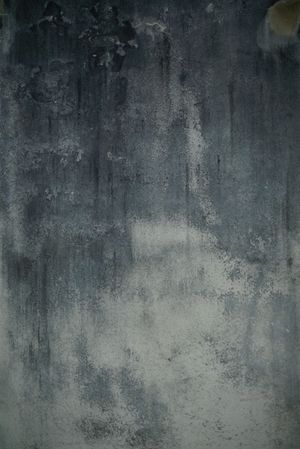 Propelled by a desire to rekindle a fulfilling musical partnership and motivated by a lingering feeling that they had some unfinished business to take care of, 90s alternative rock band Acid Test have reformed and released a powerful, delightfully raw and insistent new six-song EP called "Jus' Rite".
Twenty-five years after the release of their major label debut album Drop (Sire/Warner), the wizened and revitalized band, comprised of original members Lucy Di Santo (vocals), guitarist Steve Fall, keyboardist/producer Adam (Atom) Percy, and new drummer Tim van de Ven are picking up from where they left off.
In the early 1990's the band toured Canada, the US and the UK, and shared the stage with such artists as Nine Inch Nails, Grace Jones, and The Sugarcubes. Their single "Mr. Skin", which was featured in the culturally groundbreaking Bruce McDonald film Highway 61, was the second most requested song of 1992 on Toronto's CFNY.
Acid Test's new music is as adventurous, as genre-bending, edgy and visceral. But there is also a gravitas and vibrancy to the songs – something that has come through the lives each of the band members have lived over the intervening two decades before the initial thought of a reformation took hold in 2012.
"We see this almost as a new band, a fresh start.  Yes, it's a revival, but we're not trying to recapture something from the past. We do feel that because of the way things ended all those years ago that there is a lot of unfinished business. There are things we still want to say, music that we still feel people want to hear. We just didn't think it would be 25 years before we got to this point," said Percy, who now lives in British Columbia, while Di Santo resides in Toronto, van de Ven in Quebec, and Fall in Halifax.
Changes in technology over the past 25 years meant that during the songwriting stage the band was able to use file sharing to swap around ideas and build the infrastructure of the new songs – melodies, chord structures, and a basic vibe – virtually. As the band recorded what became Jus' Rite, it was clear that the chemistry was strong and things started to fall into place.
Acid Test brings together a unique blend of musical styles that defy easy description. At the time of their initial foray into the music business, they were a delightfully unpredictable and unpretentious blend of the burgeoning electronic industrial sound that would be perfected by the likes of Nine Inch Nails and Filter, alongside hard rock, techno-pop, and even a little 1970s funk.
The fickle fortunes of the music business preempted what should have been a meteoric rise for the band, as business considerations led to them finding themselves back on the indie scene, eventually disbanding with each member going their separate ways in 1994.
The death of former member Mike Harland in 2012, shortly after the band decided to start writing again, acted as a catalyst for not only the reunion but also the music. The EP is named Jus' Rite in his honour, after his DJ moniker.
"We had already started talking about getting back together and were throwing some ideas around, and Mike was an important part of that originally. We knew that if we were going to do this, we had to do it right. Mike would want us to put our best foot forward and release something that we were all proud of and something that would make an impact," said Percy.
The result of their inspired writing and recording sessions are songs that are a remarkable blend of edgy grit and superlative production values. The visceral emotion of Di Santo's vocal performances are bracketed by a musical dynamic that indeed hearkens back to the core of Acid Test's influences, but with a forward-thinking vibe that will appeal to a wide and diverse array of music lovers.
This is typified with the first single, Slipping Away, already getting solid airplay on CBC and across Canadian radio, which sees the band's in-your- face attitude on full display. With a renewed sense of purpose and the creative energy they experienced in putting together the new EP, the members of Acid Test are excited by what lies ahead, including the opportunity to reconnect with their fans and lure new ones into the fold.
The music on Jus' Rite is vital, relevant, filled with powerful emotional and musical statements, and a dynamic that ranges from contemplative to kick ass and everything in between. It can be boldly proclaimed that Acid Test is back, and they are ready to tackle that unfinished business.